The 50th Algonquian Conference will take place at the Education Centre on the University of Alberta's North Campus in Edmonton, Alberta.
Find the final program here: Program Version 4
Please let us know if there are any issues!
Abstracts for the 50th Algonquian Conference are collected here.
Education Centre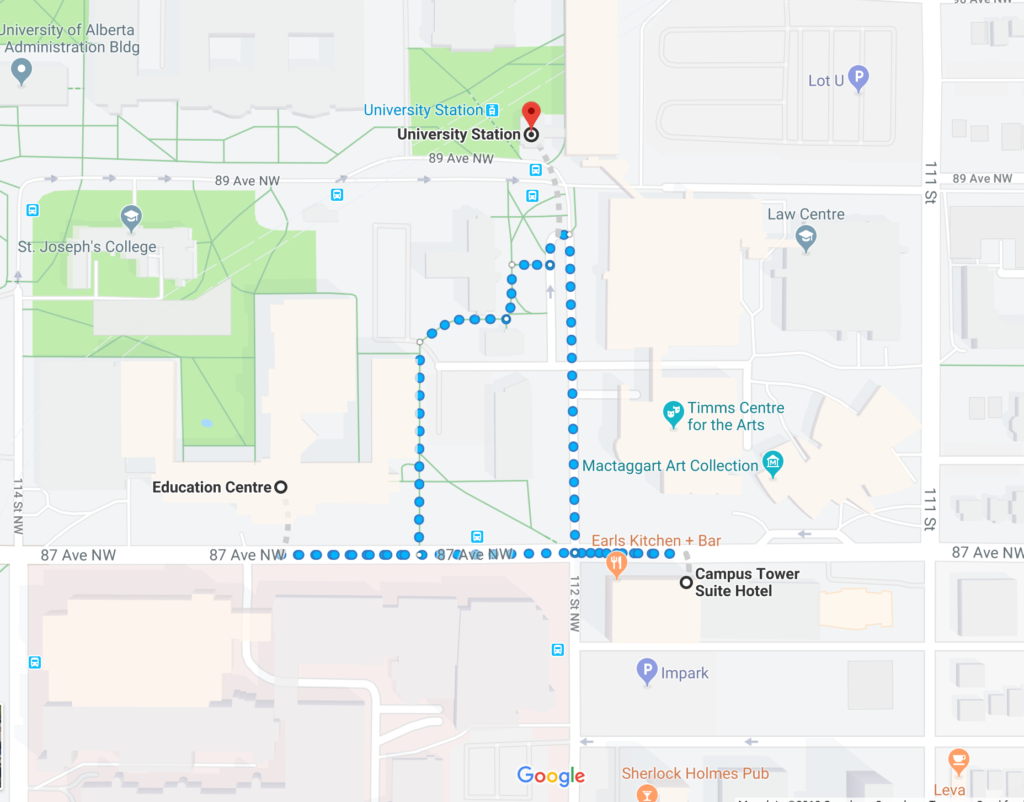 Reception
A reception will take place Thursday evening at Dewey's, a restaurant on campus a short walk from the University Transit Centre. The menu can be found here. Our reservation begins at 6:00 PM.
Note: Google Maps directs you to the south of the building, though the entrance is on the north side. Apologies!
Banquet
The banquet will take place Saturday evening at the newly-renovated Royal Alberta Museum. Doors will open 6:00 PM and food will be served at 6:30 PM. The Museum is located at 9810 103a Ave NW. To get to the Museum, you can take the Capital (Clareview) or Metro (NAIT) lines to Churchill Station (one stop past Central Station, the stop for Chateau Lacombe). The Museum is a 4-minute walk from Churchill Station or a 15-minute walk if leaving from Chateau Lacombe.